Why a vintage carpet beats all
With their intense tones, superb quality and fascinating stories, antique carpets walk all over contemporary imitations, says specialist Louise Broadhurst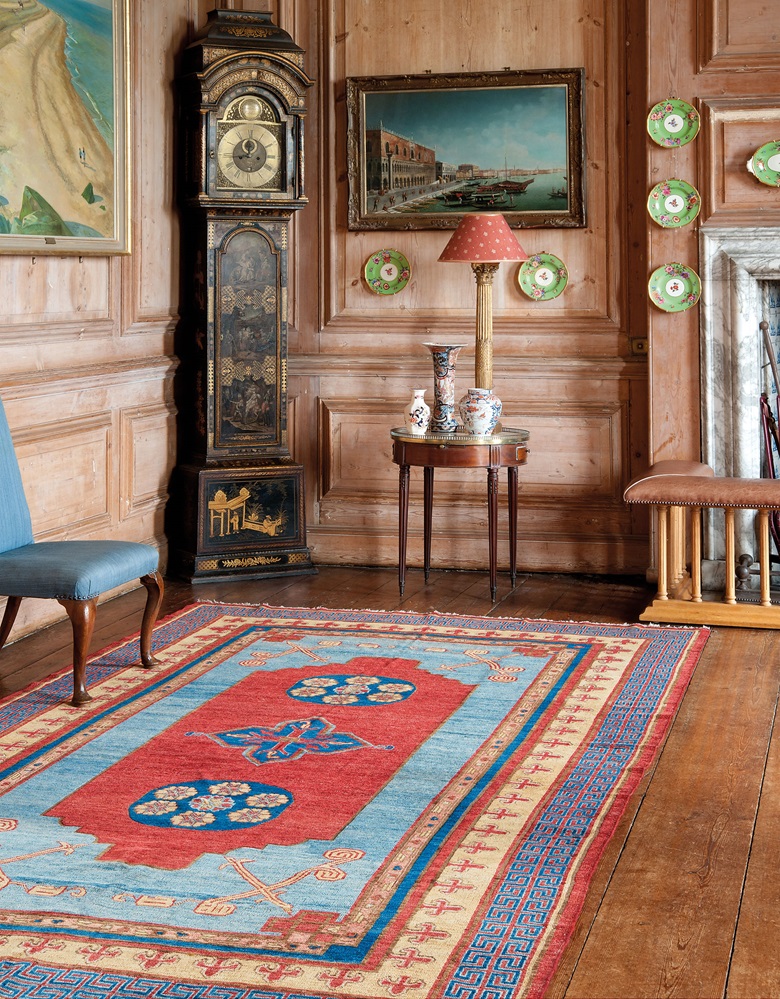 A Khotan carpet. East Turkestan, second half 18th century. 12 ft 11 in x 6 ft 6 in (395 cm x 202 cm). This lot was offered in Oriental Rugs and Carpets on 18 October 2016 at Christie's in London, King Street
1. Inimitable colour from across the world
The hand-woven antique carpets offered at Christie's hail from Persia, Anatolia and across the Middle East — regions whose traditional designs continue to inspire modern imitators today. They are made from naturally-dyed wool, taken from sheep that grazed on the high pastures of the Caucasus or the mountain ranges of Persia, and the colours will far outlive those of the synthetic dyed wool used today.
As well as longevity, another advantage of naturally-dyed carpets is that their colours are richer. It is almost impossible to recreate the tonal changes that occur within a naturally-dyed carpet, and it is equally challenging to mimic the patina that occurs in aged, lanolin-rich wool that was hand-spun more than 100 years ago.
The richness and depth of colour found in antique carpets often surprises people, as do the nuances and shades of natural dyes, which are far more subtle than those created from synthetic dyes. This wonderful Khotan carpet (left) from East Turkestan provides an excellent example of these tonal changes. The differences between each dye batch have created a rippling movement within the light-blue field, referred to as an abrash — a natural phenomenon which cannot be achieved using contemporary dying techniques.
2. Softness and warmth that won't wear
The higher the quality of a carpet's wool, the softer the texture and the greater its lustre. Many modern rugs are woven with low-quality wool that sheds and wears quickly. The carpets of Kashan, particularly those attributed to the workshops of the master weavers, were renowned for their supremely soft kurk wool — shorn from the underbelly of the animal and generally protected from the elements — which has a much higher lanolin content. This Kashan rug features an attractive ice-blue field, and is made from kurk wool, making it luxurious underfoot and a comfort on chilly winter mornings.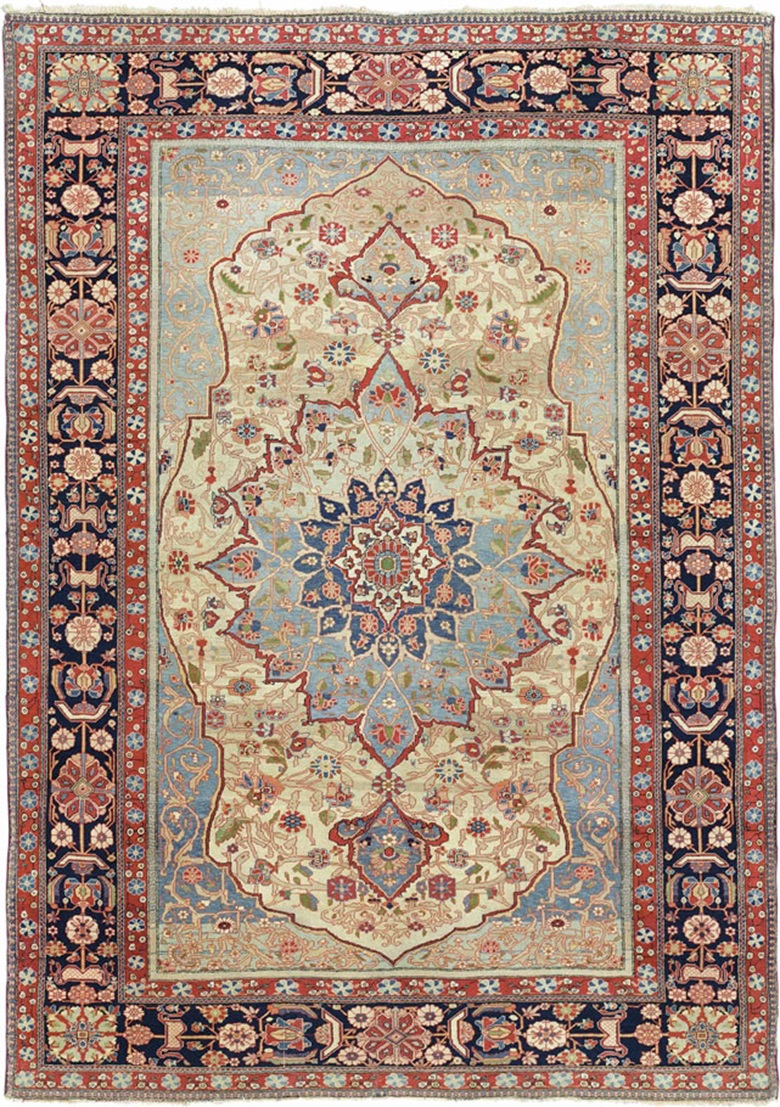 A Kashan 'Mohtasham' rug. Central Persia, c. 1890. 6 ft 6 in x 4 ft 7 in (197 cm x 140 cm). This lot was offered in Oriental Rugs and Carpets on 18 October 2016 at Christie's in London, King Street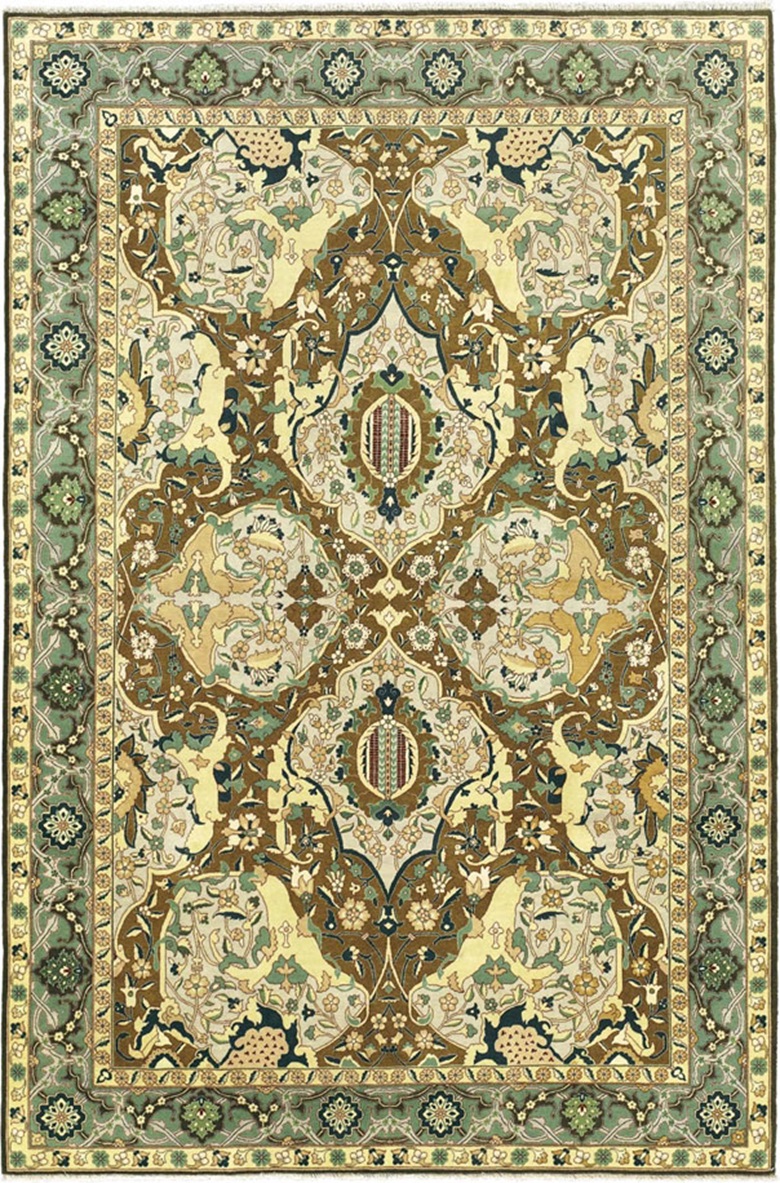 A Tabriz carpet. Northwest Persia, c. 1930. 9 ft 2 in x 6 ft 1 in (278 cm x 184 cm). This lot was offered in Oriental Rugs and Carpets on 18 October 2016 at Christie's in London, King Street and sold for £5,625
3. Rich in stories and symbols
Each of the carpets in Christie's sales tells a story, having passed through generations. As specialists, we unlock the secrets of where they came from and how they were made.
The pictorial rugs of Kashan and Kirman illustrate the costumes, lifestyles and customs of 19th-century Persia. The elegant stylised interpretations of dragons, bats and lotus flowers in Chinese weavings are rich in positive symbolism, while the geometry and colour of antique Caucasian rugs bear remarkable similarity to contemporary paintings and furnishings.
The great carpets of the Safavid period have become the template for generations of carpets since. Made in Northwest Persia around 1930, the design of the above Tabriz carpet is a direct copy of a Safavid 'Polonaise' carpet woven in the 17th century, although it employs its own unique palette.
4. Available in statement-making sizes
If you're lucky enough to have a room of grand proportions, sourcing an appropriately-sized modern carpet can be costly. Often, large antique carpets present a more economical solution: measuring 735 x 407 cm, this Sultanabad carpet from West Persia is more than 120 years old. Impressive in both size and condition, it would add an instant lift to any interior.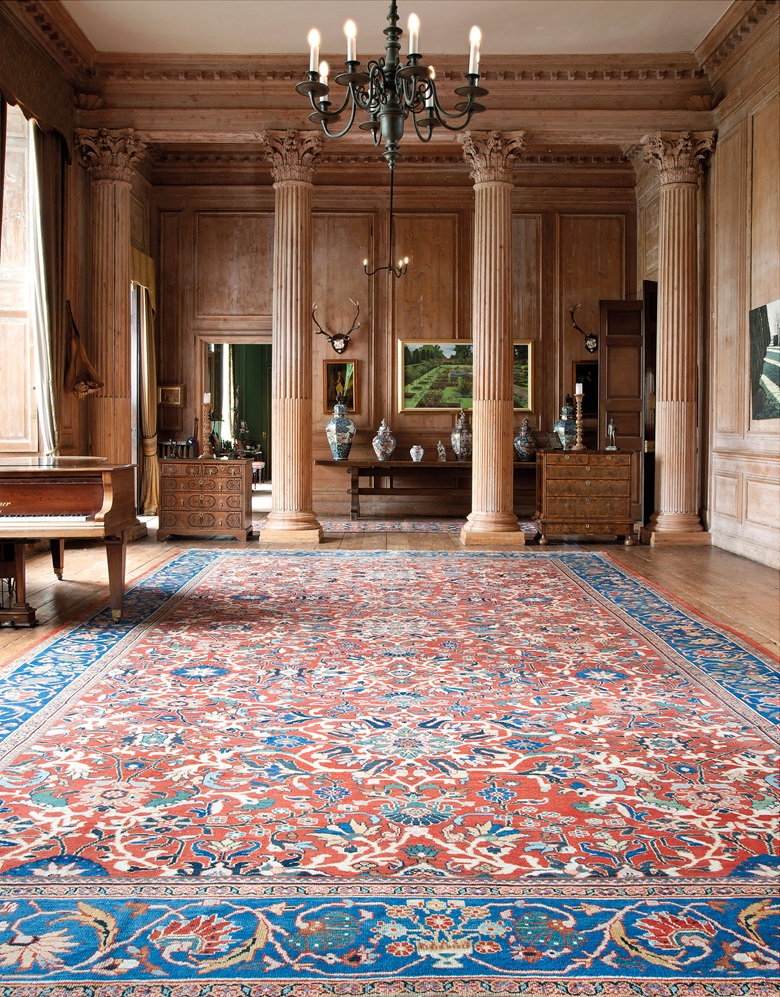 A large Sultanabad carpet. West Persia, c. 1890. 24 ft 1 in x 13 ft 5 in (735 cm x 407 cm). This lot was offered in Oriental Rugs and Carpets on 18 October 2016 at Christie's in London, King Street and sold for £27,500
An Agra carpet. North India, mid-19th century. 13 ft 10 in x 11 ft 10 in (420 cm x 360 cm). This lot was offered in Oriental Rugs and Carpets on 18 October 2016 at Christie's in London, King Street and sold for £112,500
5. Selected by experts
Whether you need a runner for your corridor or a carpet to lay beneath an elegant dining-room table, Christie's specialists search for the very best pieces, sourcing carpets of various sizes and mediums, with rare and unusual designs from the early 16th to the 20th century.
These works of art were made to be used and yet many are fantastically well-preserved, in some remarkable cases appearing as though they were woven only yesterday. The days, months and years taken to weave these works of art are barely acknowledged in today's fast-moving times. Yet these rugs and carpets represent one of the oldest art forms in the world, and are as deserving of a place in today's interiors as they were on the day that they were made.